Free Materials
Dr. DeRose's Free Materials Relating to High Blood Pressure
---
Guidelines for hosting a "Lowering High Blood Pressure Naturally" seminar in your workplace or community: Seminar Guidelines
Seminar resources: To get special pricing (including free resources for Native American health professionals and tribal leaders) use the following link: Seminar Resources and Drawing
Join Dr. DeRose for the newly revised edition (May-June 2018) of his free, online program: "30 Days to Natural Diabetes and High Blood Pressure Control." Each day for a full month, you'll receive a "personal consultation" with Dr. DeRose in the form of an approximately 6-minute video.  We've moved our primary platform to Facebook to maximize viewer interaction.  Start your journey by clicking here: 30 Day Journey on Facebook. (We are still supporting our YouTube interface at 30-Day Free Program.)
Other free high blood pressure videos.  Featuring Dr. David DeRose, these professionally recorded interviews are part of The Wellness Hour's extensive offerings.  Access all four of them here: http://www.compasshealth.net/hbp-videos/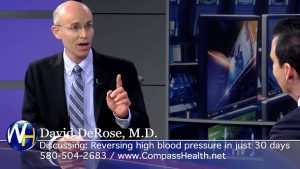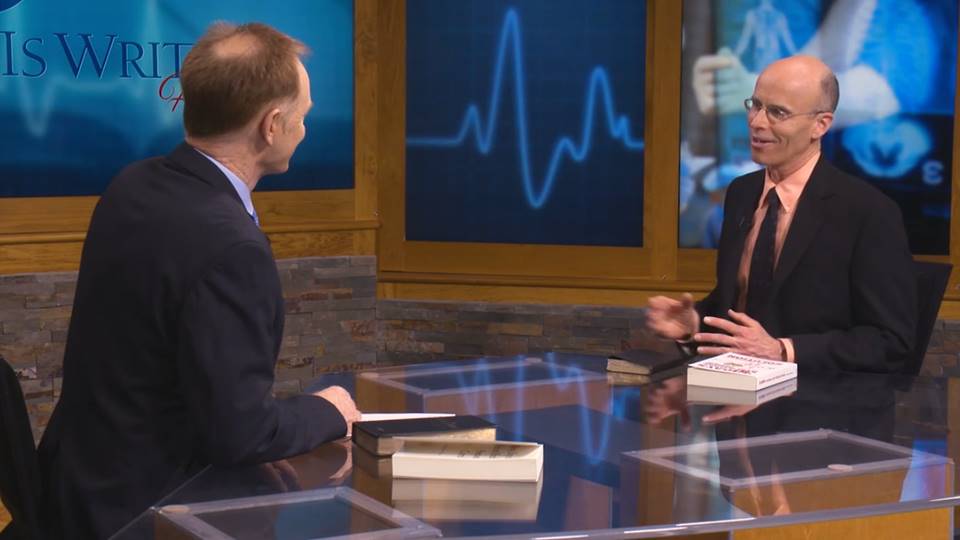 Enlarged Appendix B: This is an enlarged version of  Appendix B from the book, "Thirty Days to Natural Blood Pressure Control."  It is designed to help you keep track of behavioral goals that can help you normalize your blood pressure without medication.  To actually order the book, go to http://www.compasshealth.net/purchase
Dr. DeRose's Free Materials Relating to Other Topics
---
Run a Methuselah Factor Diet and Lifestyle Program for your community.  Click here for full details: http://www.compasshealth.net/the-methuselah-factor/
Get an enlarged copy of Figure 15 from my book, The Methuselah Factor, using this link: Enlarged Figure 15
Diabetes Food Choices – This handout applies glycemic index principles in an easy-to-use fashion.
Healing Insights from the Gospel of Mark – This set of 8 free handouts gives amazing health and healing insights into the gospel account that was first written.
Bird Flu: Questions and Answers – Gain valuable insights into avian influenza–and other causes of "killer flu"
Dangers from Supplements? – Although many supplements appear to offer health promise–these agents are not innocuous. Dr. DeRose provides important insights for evaluating supplements.
Help for Hives – Dr. DeRose emphasizes natural approaches for dealing with the all-too-common problem of hives, technically known as urticaria.
Help for Hives – Continued – Wondering about an elimination diet for hives or other allergy problems? You'll find one approach here…
Hypothyroidism Primer – Low thyroid function is a common problem. Dr. DeRose helps answer some of the most frequently asked questions about this topic.
Hypothyroidism Primer-Continued – Dr. DeRose continues with additional answers to common questions about thyroid function.
Insights Into Fungal Infections – Practical help for troubling fungus problems
Is There a Male Menopause? – Practical help for men concerned about hormonal changes
Natural Strategies for Diabetes-Part I – Learn about a variety of natural agents that may have a role in managing diabetes
Natural Strategies for Diabetes-Part II – Additional natural approaches for dealing with diabetes
Non-Drug Help for Insomnia – Part I – Valuable insights into how to get better sleep–without medications
Non-Drug Help for Insomnia – Part II – More medication-free sleep inducing insights from Dr. David DeRose
Selected Headache Insights – Get some simple pointers that can help in your quest for headache relief